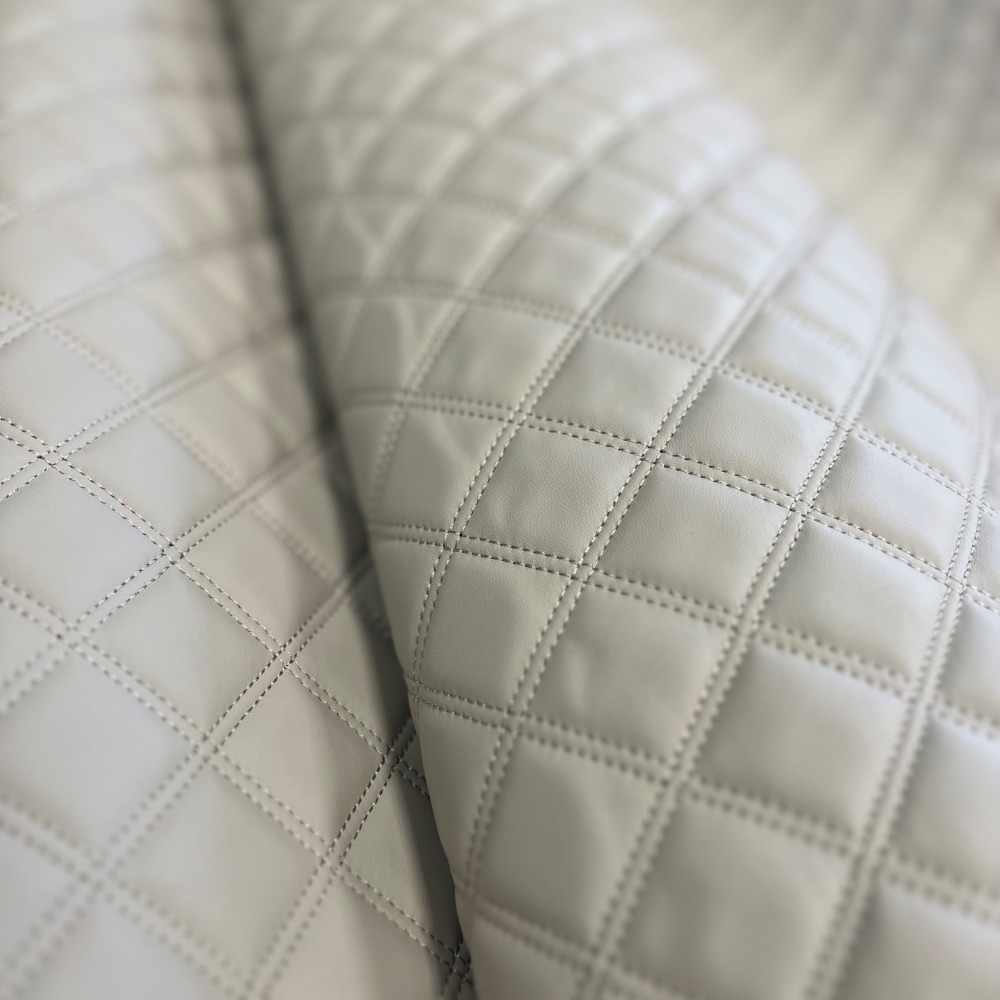 Premium Double Diamond Stitch
Do you find yourself needing slightly more of a statement with your fabrics but don't have time?
We have the solution! With our Premium double diamond stitch range, this vinyl offers a great, easy, pain-free solution.
Rather than spending your valuable hours sewing and stitching the diamond pattern for your customer, the premium offers a reliably uniform stitch in a great variety of colours and shades to offer a perfect solution for any situation.
The Premium range is a smooth, silky soft quilted leatherette vinyl. With a range of neutral shades to choose from in a double diamond stitch. The Premium range adds luxury to any project without the hassle of having to create a double stitch. This material makes for great seating in the automotive sector as well as domestic projects such as headboards, sofas and cushions.
Looking to match with a smooth vinyl? Flor is available to pair Premium in the same colours. This sister material works side by side with premium to cover a variety of designs.