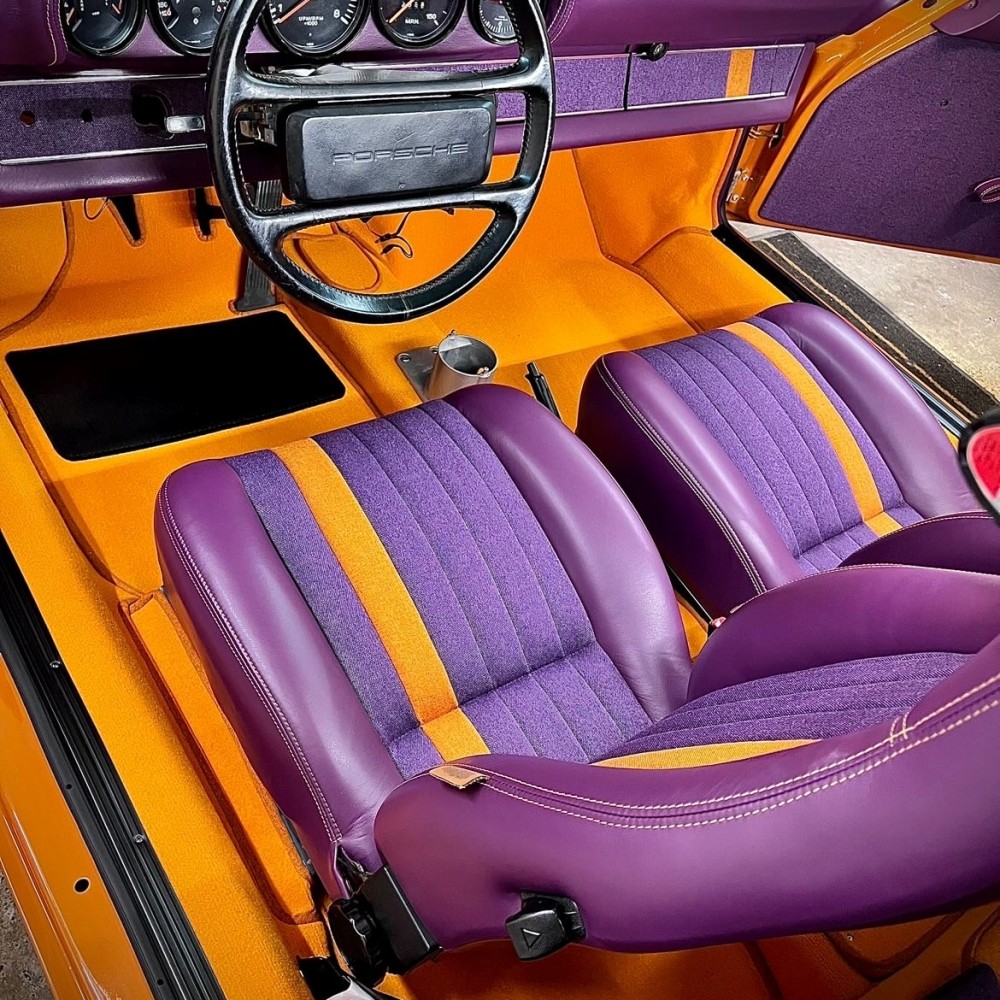 Feature Friday 13 Stitches
I am sure we can all agree on the outstanding work produced by Steve at 13 Stitches for this project.
The quality of work achieved on the early 911 is second to none. The bold, bright, beautiful colours selected entice you in and capture the heart of the car perfectly.
Steve started teaching himself upholstery in mid-2019 at his home in Petts Wood. Having previously run a successful construction company for over 18 years this was a new venture for Steve. Fast forward 4 years and 13 Stitches is now thriving from his home workshop in Bromley producing the high quality craftmanship you would expect from someone with 50+ years in the trade.
The Porsche project was a collaboration with its owner who made a visit to Boyriven to carefully select the colours he wanted. After a few choices the purple and orange combination was selected. We believe that this captures the uniqueness of the 911 exquisitely.
Steve loves to work with all materials but leather is his all-time favourite. Predominantly he works on classic VW's but is happy to work on anything with 4 wheels!!
As an ex-Motocross racer who liked to work on bikes and car bodywork, Steve felt like it was time to move out of the construction industry for the automotive one and boy are we glad he did.
From all of us here at Boyriven we are proud to of been a little part of this fantastic project and we cannot wait to see the next one!